Almost no other market segment in the hospitality industry is booming like serviced apartments. The market has virtually tripled in the last five years and there is no end in sight. According to forecasts released in recent months, serviced apartments are showing the strongest recovery from the crisis in the corona-stricken sector. This is one reason why this market segment is increasingly becoming a focus for manufacturers. However, this market segment has requirements that are completely different from traditional hotel concepts on many levels. With no lobby or reception, these buildings are subject to much higher demands on their locking systems.
With SAG Smart Access and its diverse keyless access product range as well as their straightforward integration into building automation systems, the innovative solutions from SAG have been meeting the needs of facilities such asserviced apartments, short-term accommodation, retirement homes, etc. for many years. ZÄHLWERK Apartments in Pfaffenhofen, Bavaria, is the most recent example of a successful project using this technology.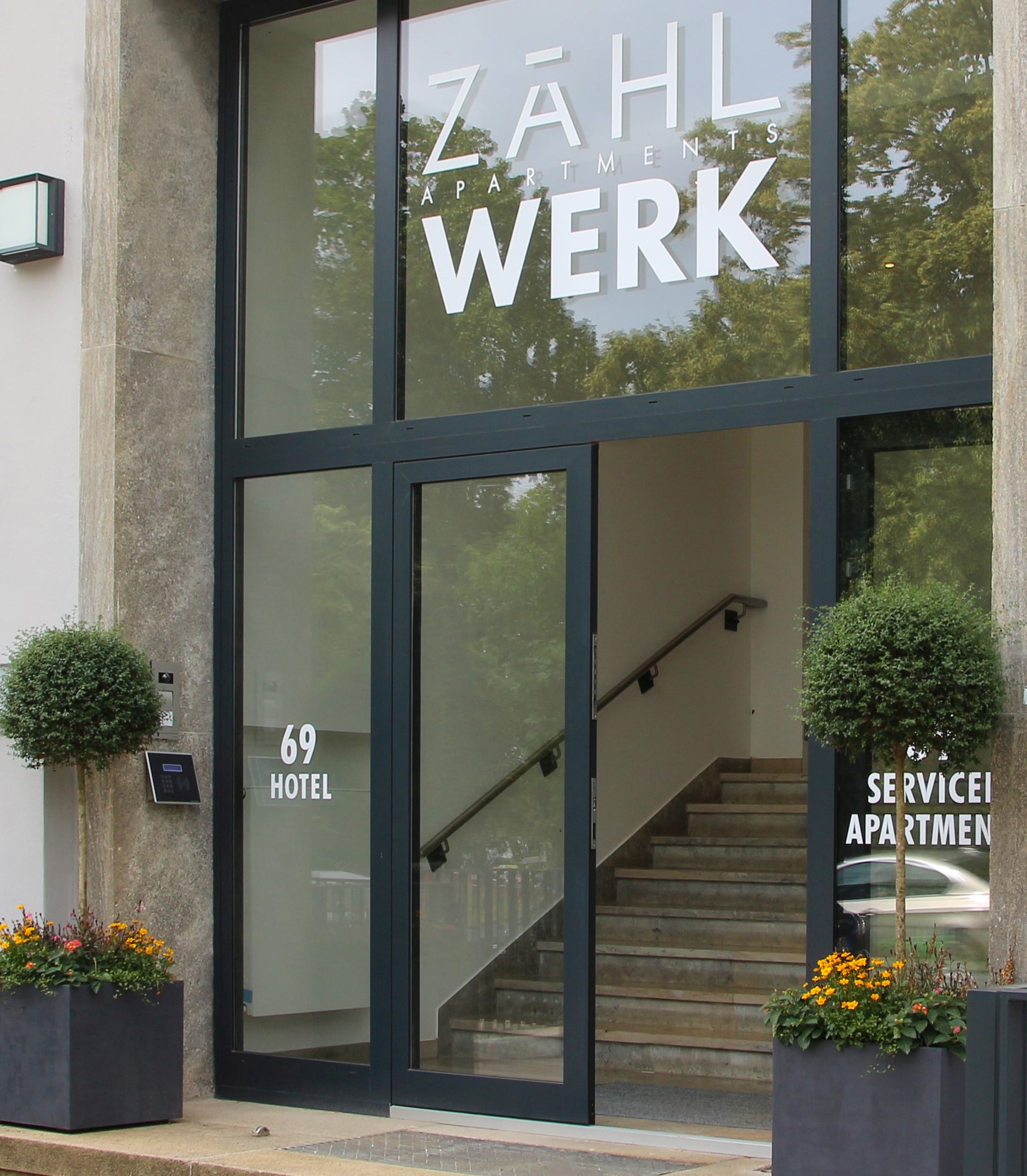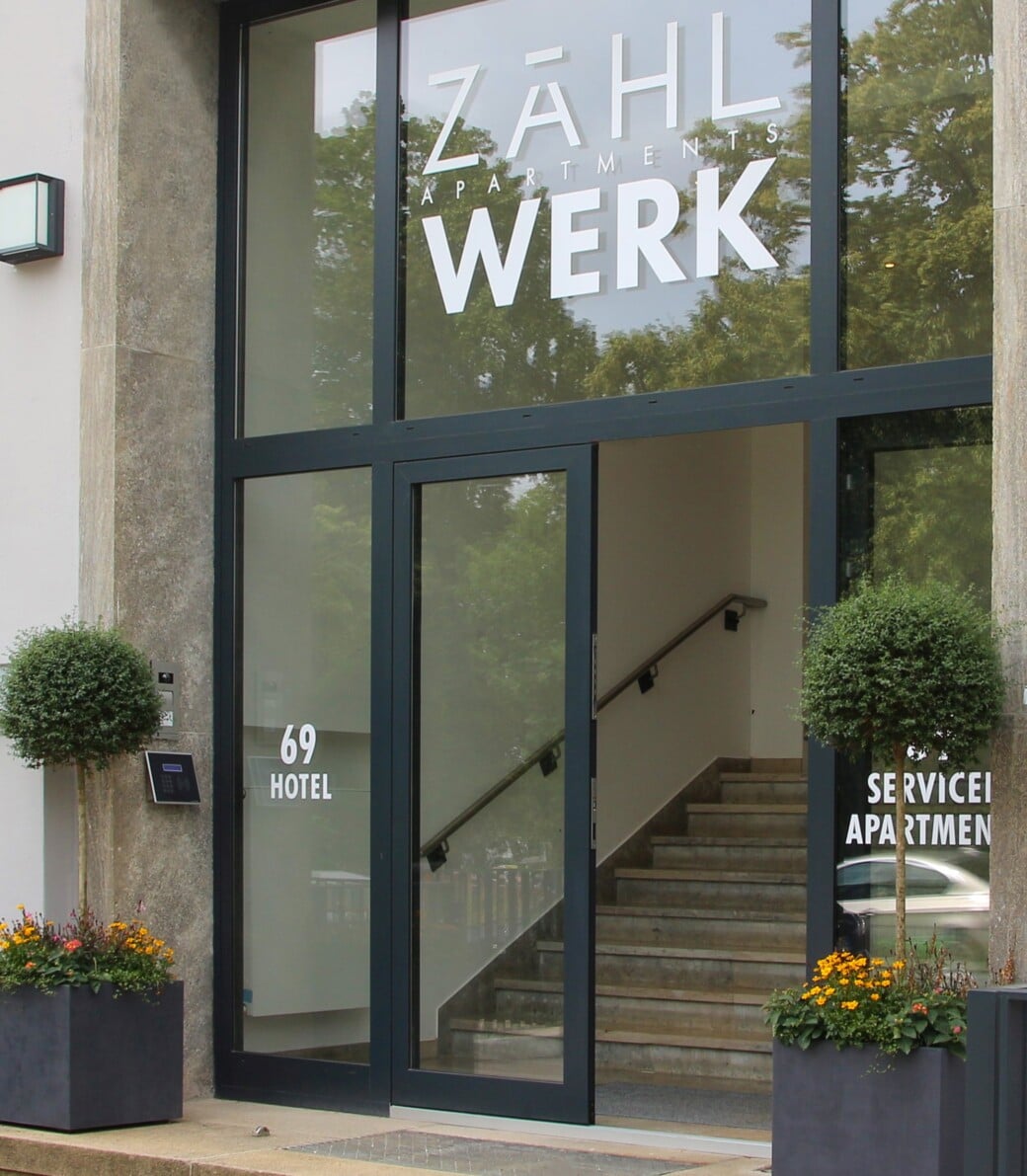 Smart living
as the benchmark
Located between Munich and Ingolstadt, ZÄHLWERK represents a unique smart living concept in Germany's hospitality landscape. Created in a building once used by a former waterworks, the facility offers 79 self-contained apartments in five different categories. Flexible living and working are at the heart of the philosophy behind this special concept. An elaborate package was needed to meet the strict requirements relating to the access system at ZÄHLWERK. The unique element in this concept is the fully automated and contactless check-in and entry process for the building and the apartments. At ZÄHLWERK, the main criteria for selecting a locking system was the following: A proven system that enables straightforward entry by assigning a code – and also works for guests staying for longer periods of more than 30 days.
By implementing smart solutions such as the digital guest folder from CODE2ORDER and the PMS solution from apaleo into the open API of the SAFE-O-TRONIC® access locking system from SAG, the check-in and check-out process can be fully contactless, with no staff required. Guests at ZÄHLWERK use their mobile phone to check out on the day they leave, then close the apartment door behind them and they're done. The process of generating a room key via a code, as well as paying the hotel bill and checking out of the room, work in the same straightforward way as online shopping on a smartphone. This frees up resources because staff do not necessarily need to be at the reception at ZÄHLWERK or even work in shifts – employees are only present on-site on weekdays from 9:00 am to 5:30 pm. Even at weekends – which are normally very busy – the smart solutions can be fully relied upon without the need for staff!
Temporary guest code
for check-in without staff
Unlike conventional locking systems, the SAFE-O-TRONIC® access locking system can be used to map multiple applications for access authorisation. This feature was particularly important for the ZÄHLWERK – guests use the PIN code while employees at the building only use RFID data carriers. Using the LockManager system software, it is possible to detect at any time whether an employee or a guest has accessed an area. In addition, the locking logs provide information about the use of facilities outside the apartments, such as the fitness room, communal kitchens, co-working area, laundry room and technical room – electronic SAFE-O-TRONIC access® DS units are used in all of these locations.
'In total, we have installed 80 SAFE-O-TRONIC® access DS 400 units with do-not-disturb function on the apartment and office doors', says Dirk Heumann, Head of Sales Germany at SAG. 'We've also equipped the entrances with a total of three SAFE-O-TRONIC® access TS units. This online terminal solution enables access to the building via RFID or our temporary guest code and the PIN code function without the need for staff. The code can be sent to the guest's end device before they arrive. As such, we've been able to meet the requirements profile in full', declares Dirk Heumann in summary.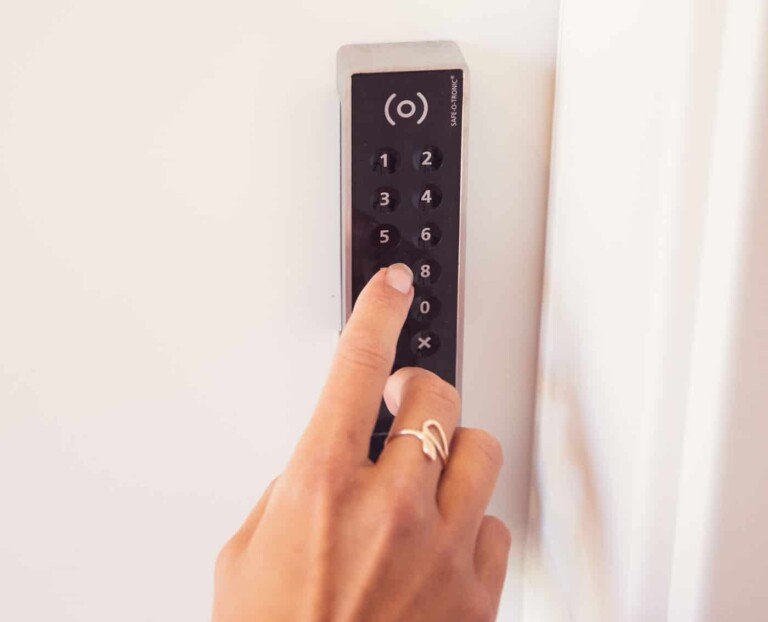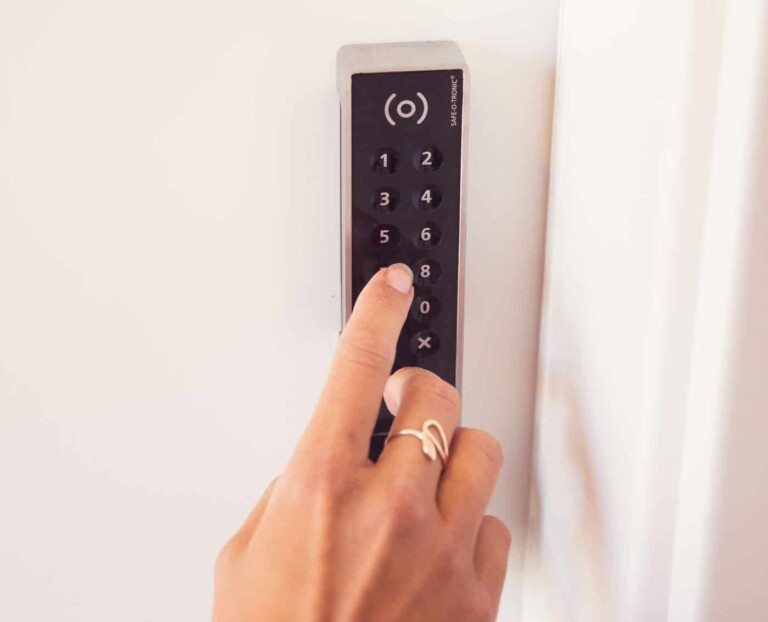 The right solution for the times:
Flexibility for guests
Kristin Antelmann, Head of Operations at ZÄHLWERK, is also very satisfied with this choice of equipment: "Here at ZÄHLWERK Apartments, our focus is on flexibility for guests. Our guests can arrive and depart at any time. All of the administration is completely digital and self-contained. Our guests also have a choice of entry medium, as it is possible to continue using an RFID card in parallel. The entry solution with SAG Smart Access is reliable and uncomplicated. There's no need for an app and the integration process via the open API was quick and simple.
The temporary guest code is the first ever option for mapping customised and secure access authorisation for guests. SAG delivers a solution that is the perfect fit for our identity and the spirit of the modern age – smart, humane, secure. The short response times and the good availability of the service team at the locking system manufacturer are also positive – any questions that arise are answered immediately, and the appropriate solutions arrive quickly!'