Virtual insights –
Detailed & available at any time
For all those who have not yet been able to experience our products and solutions live, we now offer a personal trade fair visit – wherever and whenever you want!
Simply visit our virtual trade fair stand and discover our world of solutions up close – virtually and without downloads or password. Here you can find out all the important details about our solutions and discover the various functions and features of our product world.
Experience 360-degree tour
Intelligent solutions in the virtual exhibition stand
Smart Building is currently the buzzword of the construction industry, and not without reason, since building automation offers a multitude of opportunities to optimise the living and working environment.
Thanks to the new SAG Smart Access solutions portfolio, these applications can be flexibly configured at any time. On our virtual exhibition stand, you can experience first-hand how our solutions are used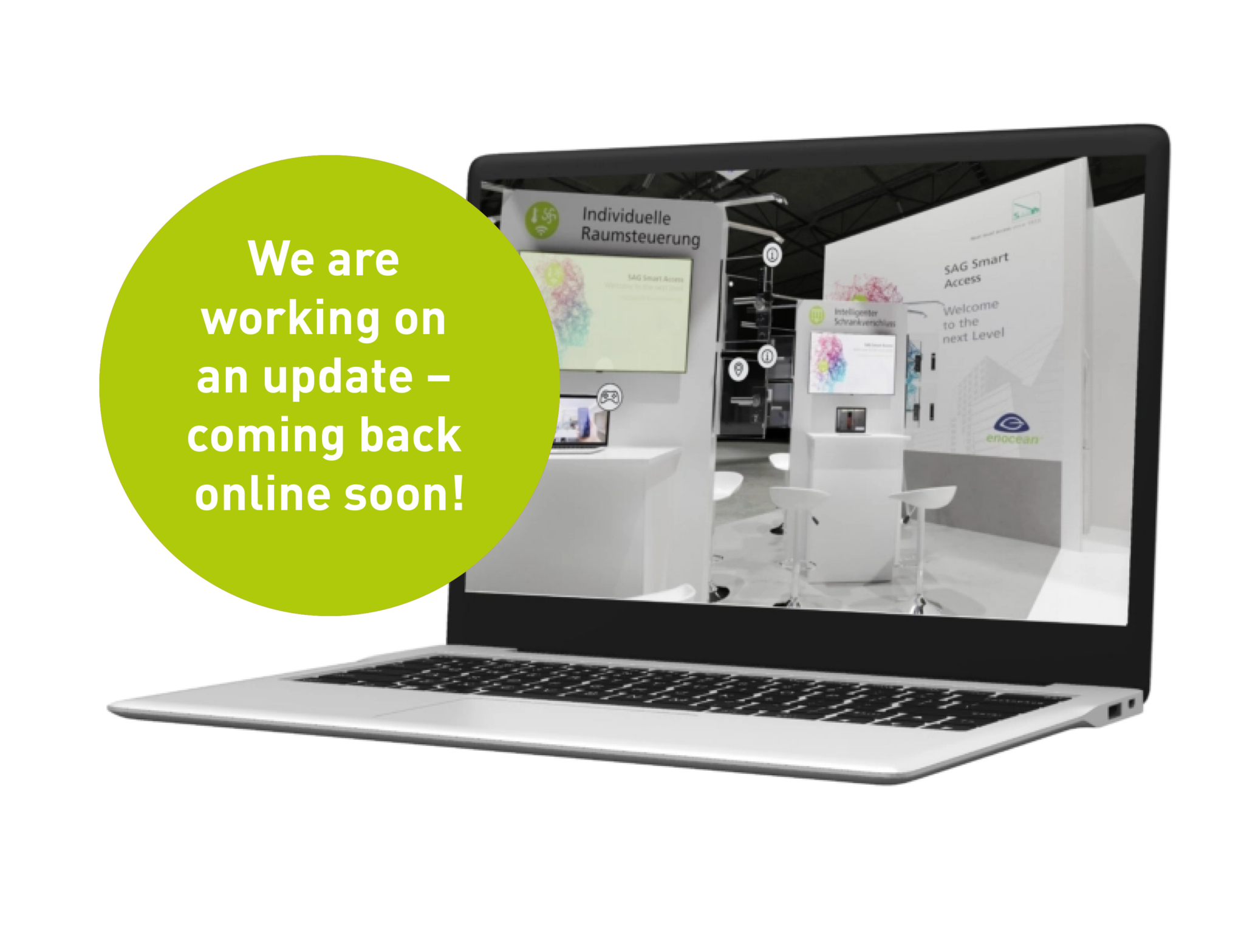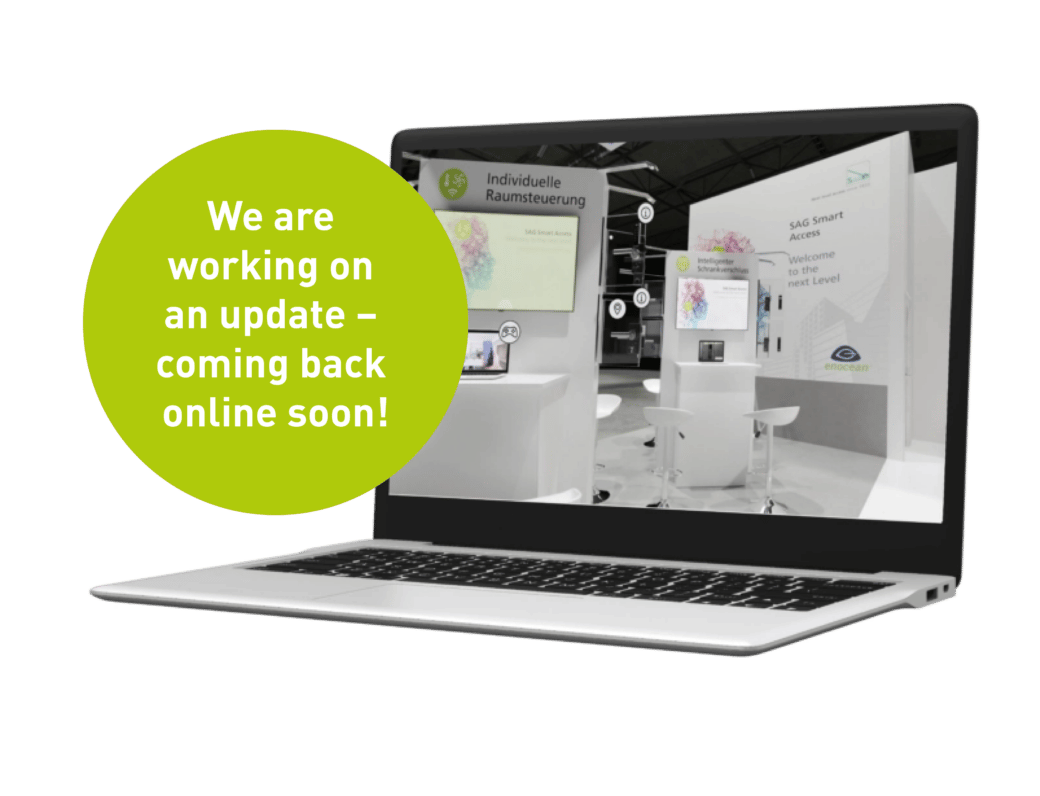 Introduction
Icons/Operation
To enable you to visit our virtual exhibition in the best possible way, we have designed the interface in such a way that you can move around easily and quickly gather the information you need.
Use the mouse to control your point of view and thus open up all the exhibits. The mouse wheel also allows you to zoom into the SAG solution world. For direct selection of the desired solution, you will find practical short cuts on the right-hand side of the screen. The following icons or operating elements are also available:
Control
By clicking on this icon you can discover our products in a playful way. Use the option to have the respective function virtually demonstrated by clicking on the product.
Information
Are you interested in a product or solution? With just one click on the Info icon, the product and all important information will be displayed in detail. You can also find links to further information here.
Position
To change your location or perspective, simply click on this icon. This way you can discover the entire exhibition quickly and easily.
Let's talk about your SAG Smart Access Setup!